All Weather Gear: Best Gear & Grundens
At All Weather Gear, our aim is to keep you warm and protected in the worst weather. Our gear is used by marine professionals, dock workers, sailors and fishermen to shield against sleet, rain, snow, wind and hail. If going against the elements is a regular experience, All Weather has something to keep you dry and warm.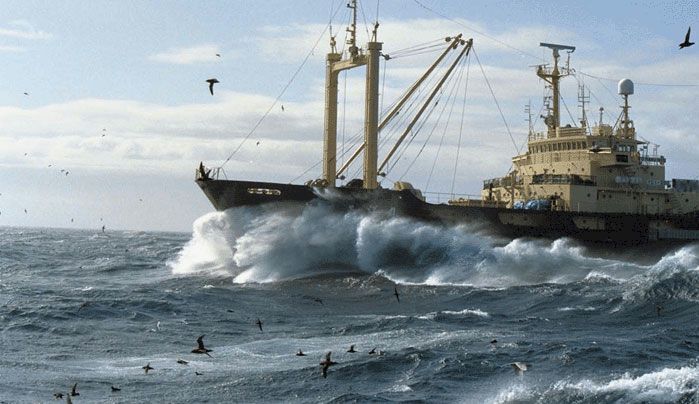 We carry trusted brands from producers with experience manufacturing the best foul weather gear. This includes professional gear for anyone that deals with weather on the job or for sport. We have the finest work wear, kids and junior wear, pants, shorts and sets, and jackets. We carry accessories like Gill's Beanie Hat i3 and Grundens Eat Fish Gearbag. There's a collection of Gill's gloves with contoured fits, guaranteed when wet to keep the digits warm. Molehill Mountain has incredibly comfortable mule slippers for kids and adults. Find kids items here. We handpicked Stormy Seas' best parkas, vests and other gear.
Another of our prominent partners is Grundens. They've been turning out quality foul weather gear since 1926. Founder Carl Grunden was crafting rain gear with canvas and linseed oil like everyone else. Today, his legacy is a company that strives to use the latest technology to create professional grade clothing. Everything from jackets and boots to hats, the product's designed to shield against the harshest conditions imaginable.
The Brigg 40 Parka is coated with a special PVC formulation for a total weight of 15.6 oz per yard. It has an attached hood with draw cord. For unrestricted movement, there's a full cape sleeve design. It has reinforced cuffs, chin strap and double secure storm flaps. It's perfect for building and road construction, commercial fishing, timber harvest and forestry.
Grundens' Petrus 760 Waterproof Shirt is both durable and stylish. The weight to strength ratio of the knitted polyester base is unbelievable. As strong and protective as it gets, the entire set weighs only two pounds. It's laminated to a polyurethane PVC layer. The full cut hood rolls into the collar. The front closure is secured with zipper and Velcro. The cuffs are adjustable Velcro and there are deep side pockets.
Click here to see more of Grundens and All Weather. There's a good reason why our customers have the utmost confidence in our services. They know we strive to keep the best foul weather gear at affordable prices. We're ready to do that for you too.
Related Info
These
Christmas gift baskets
and holiday gift ideas make great presents.
Online education is also a great invention which comes with the help of information technology and
online degree programs
.